Los Angeles Criminal Defense Lawyer
Charged with a Crime? We Can Help!
If you have been arrested and charged with a criminal offense, the most important decision to make is choosing the right Los Angeles criminal defense lawyer. It is a well-established fact that the quality, creative talent and dedication of a defense attorney can greatly influence the outcome in a criminal case. At Diamond & Associates, we have gained a reputation as a premier Los Angeles criminal defense law firm.
We urge you to contact our firm for immediate assistance and a free case evaluation.
About David D. Diamond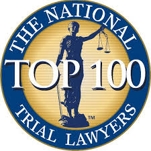 Our founding attorney, David D. Diamond, is not only a highly skilled defense litigator, but he teaches the art of trial advocacy to law students. His depth of understanding of the criminal justice system and how to present a compelling case for the defense could give you the winning edge in court. Listed to the California Super Lawyers Rising Stars in 2009 through 2012 and California Super Lawyers in 2016 and 2017, he has achieved many victories in difficult criminal trials.
Attorney David Diamond is a State Bar Certified Criminal Law Specialist. This means that he has met the rigid requirements for becoming a certified specialist, which includes passing a written examination, completing at least 45 hours of continuing education in criminal law, demonstrating proficiency in his specialty field, being favorably evaluated by other attorneys and judges and passing a comprehensive inquiry into any disciplinary actions for professional misconduct. Only those attorneys, who meet the standards set forth by The State Bar of California or an organization accredited by the State Bar to certify such attorneys, are allowed to advertise as certified specialists.